Jessica L. Gomez
Founder and CEO
Jessica Gomez is passionate about the microelectronics industry: its products, people, and the countless ways that microelectronic devices improve our daily lives. For the first decade of her career, Jessica honed her skills and industry expertise in semiconductor processing and product management. Since 2003, when she founded Rogue Valley Microdevices, she has helped technologists realize their vision through MEMS device fabrication. As founder and CEO, Jessica determines strategy and long-term planning and leads the executive team.
Jessica is deeply engaged in the global microelectronics industry. She's developed relationships with visionary companies in automotive, biomedical, agriculture, military/aerospace, and industrial markets. She is a member of the SEMI Board of Industry Leaders, and is a much sought-after speaker who presents at conferences throughout the U.S., Europe, and Asia.
Jessica is committed to corporate-community partnerships that advance both STEM education and economic opportunities that improve the quality of life for the people of Oregon. She is chairman of the board for the Rogue Workforce Partnership, a member of the board of the Oregon Business Council, and a member of the board of trustees of the Oregon Institute of Technology.
Patrick T. Kayatta
VP and CTO
Pat Kayatta brings more than thirty years of experience in microelectronic process design and device fabrication to Rogue Valley Microdevices, which he co-founded with Jessica Gomez in 2003. As VP and CTO, Pat leads our process engineering program, for which he identifies and implements the technologies and methodologies that produce excellence in MEMS device fabrication.
Because of his vision, we maintain one of the industry's largest, most diverse thin-film foundries, another vital step in our transformation into a world-class enterprise.
Prior to Rogue Valley Microdevices, Pat held engineering management positions at semiconductor companies such as Standard Microsystems Corporation and Integrated Micromachines.
Cat Nylund
Director of Sales and Business Development
With more than twenty years in the industry, Cat Nylund brings a rich knowledge base to her role heading our sales and business development efforts. By starting her career in a fab—processing wafers with thin films—Cat understands first-hand the importance of grasping the technical details of the sales process. During her long and successful tenure, Cat has proved instrumental in the business development of our MEMS foundry offerings. And she continues to lead the charge.
Kat Anaya
Director of Engineering
For more than a decade, Kat Anaya has played a vital role in developing our technical solutions and functional capabilities. With an engineering background that gives her a comprehensive understanding of device fabrication, material compatibility, process optimization, and quality assurance, Kat leverages her technical acumen to propel our growth and success across technology platforms and markets.
JoAnn Martin
Director of Finance
JoAnn's decades-long career in corporate management spans industries across multiple regions of the western United States. Although her market experience may be diverse, JoAnn's financial focus, commitment to team ethos, and dedication to positive workplace culture remain as prominent as ever in her role as our Director of Finance.
Kim Miller
Director of Operations
Kim Miller manages our thin film production. Recruiting and training front-line technicians, she deftly navigates the intricacies of producing multi-layer processes on very thin films. Kim's high standard of preparing her team for "perfection" is essential to delivering superior-quality thin films to our MEMS foundry.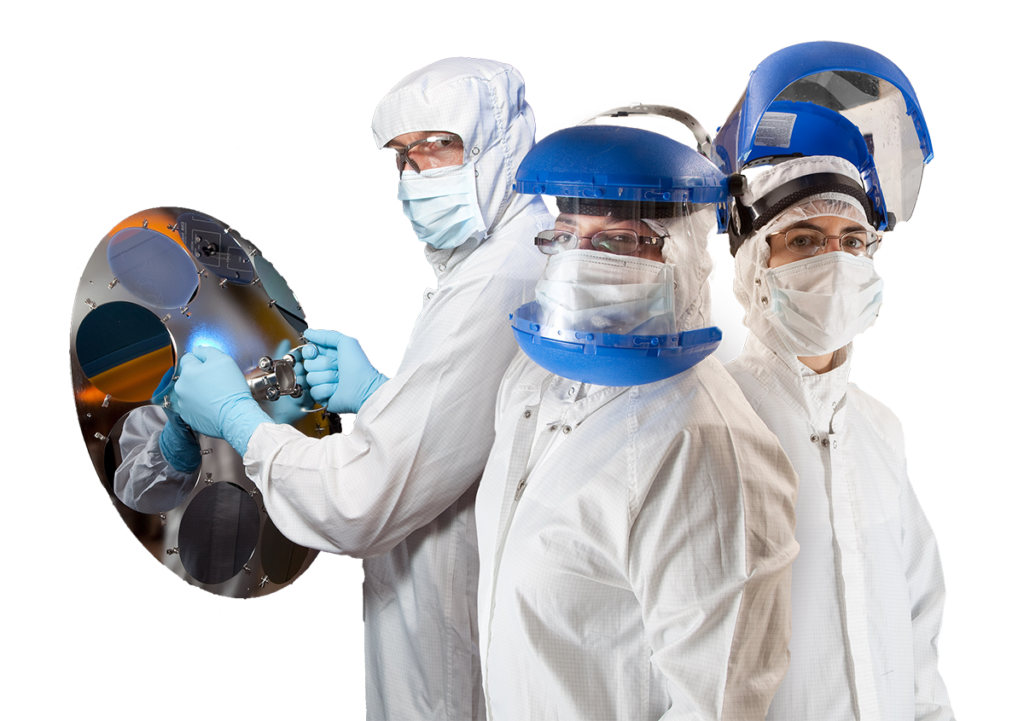 We're hiring!
Become part of our team!
What could be better than an exciting career helping to build the next cool product? Getting to do it with people in a beautiful location. We're ready to hear your great ideas.